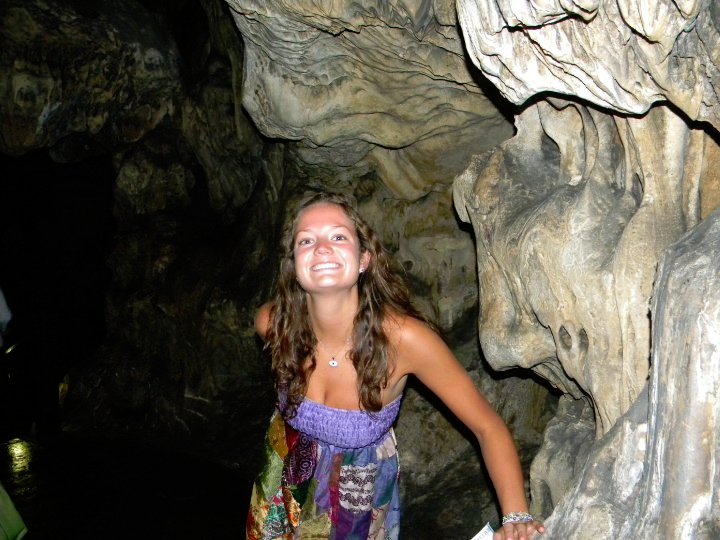 Stephanie Dawber
Stephanie Dawber is a Certified 200 Hour Yoga teacher. Her yoga training is from Sonic Yoga based in beautiful New York City's Hell's Kitchen. She completed her extended 200 hour training in May 2015 and has a foundation in Vinyasa Flow. Stephanie's classes link each breath to a particular movement simultaneously, allowing for a specific purpose to help the yogi maneuver the wave of life. The tenacity of each class is to have fun, experiment, take risks and most of all breathe. Over time in her classes you will begin to develop awareness to where the body is at and learn to let go of where it was yesterday. With a positive attitude and open-mindedness you are sure to sweat, stretch and strengthen the body while detoxing from your hectic life.
Yoga found Stephanie in the summer of 2012 and transformed not only herself, but the world around her. She walked into her first class with an open mind having been told for years that she should try yoga to help with the constant anxiety, stress and depression that burdened her life. She had no idea how beautiful the journey would become for having allowed yoga to so graciously become a vital part in her existence. She left her first class in tears. Her intention in pursuing her yoga teacher training was to give the gift of clarity and peace that yoga has so naturally given her to others and to further use yoga to make a difference in other's people's life.  Having been a collegiate athlete and marathon runner there was a created preconception about what yoga was for Stephanie, and how amazing it can be to allow something to work through you, just by giving it a chance.
The greatest thing I have learned through yoga is acceptance for where the body is at on a given day and non-attachment to that place in time. The world is how I choose to perceive it and yoga has helped me to see that everything is just precisely how it should be. I work to exhibit that message through each class.