It is and continues to be an honor to walk into a room and have the opportunity to guide people through what on the more subtle end can be a catharsis of thoughts , tensions, emotions, stiffness and pain in the body, to a complete transformation of mind body and spirit. Learning to become a guide to this sacred and ancient system known as yoga is truly a gift and a journey toward being not only the conduit through which we can affect a great change amongst our peers, but also simultaneously ignite the flame within us that allows us to shine more brightly and lovingly in this world. We invite you to take a journey and delve a little more deeply into the understanding of each other, the ancient system of yoga and ourselves in the Yoga Teacher Training at Fuel The Soul.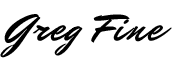 200-Hour Yoga Teacher Training
2021 TRAINING TBA

In this course, you will enjoy learning:
• Yoga history and philosophy
• Principles of Anatomy in application to the postures
• An introduction into the energetic body (Chakras and Koshas)
• Hands on adjustments; how to adjust students safely and meaningfully
• Sequencing; how to teach a creative, well-rounded, challenging Vinyasa class using the Ashtanga yoga sequence as a guide
• Proper alignment; benefits and potential risks of yoga postures
• Practice instructing and techniques for cueing with body awareness and recognition
• The Art of Teaching students one-on-one
• Pranayama and Meditation Techniques; Enable your students to experience bodymind integration and purification through yogic breathing
• How to include all eight limbs in your practice and teaching
• The balance of opposing forces; stability and ease, firmness and lightness, strength and flexibility
Early Bird Rate: $2,900 Regular Tuition: $3,000 (Flexible Payment Plans Available)
The training cost includes a comprehensive manual, plus unlimited yoga classes during the training. A $500 non-transferable, non-refundable deposit is required to reserve your spot in the program. Tuition also includes, 1st AID/CPR Cert, special guest teachers and lectures on topics ranging from Nutrition, Ayurveda (the ancient Indian science of life) to Anatomy and Cranial Sacral Therapy. Fuel The Soul trainees emerge from training feeling confident and ready to practice and teach what they have learned and experienced.
A Written Exam and a minimum 10 hours spent assisting, observing and teaching live classes will be required for graduation. Pick up your application in person at the studio or click HERE.
MORE INFO COMING SOON